Professional Wedding Photographers & Videographers
Your wedding is a once-in-a-lifetime event that deserves to be preserved at the hands of the most skilled wedding photographers and videographers this region has to offer. Browse professionals below who can turn the romantic and happy moments of your special day into timeless memories to cherish for your happily ever after.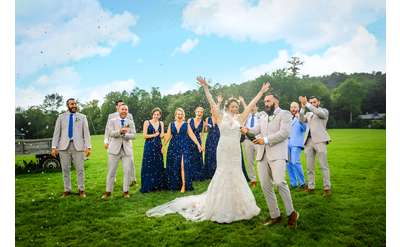 Paul Saunders Photography
Exceptional wedding photography in Upstate NY and New England
Paul Saunders Photography is based in Saratoga Springs, and we would love the opportunity to work for you. We have brilliant coverage options that won't break the bank and a variety of packages flexible to suit whatever content couples may need.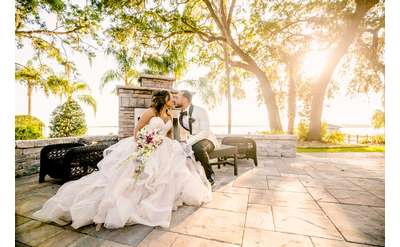 Carrow & Colasurdo Photography
Developing Memories
Carrow & Colasurdo Photography provides expressive, artistic photography tailored to the client for weddings, engagements, and headshots. They serve the Capital Region, North Country, and Adirondacks.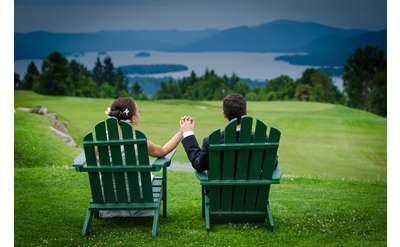 McLaughlin Photography
Queensbury, NY
Experienced and professional Lake George and Adirondack photographer.
Jim McLaughlin of McLaughlin Photography has photographed over a thousand weddings. With a love for the outdoors and an eye for creativity, he has the experience and imagination to capture your most important memories in a special, personable way.
Dave Bigler Wedding Photos & Films
Saratoga Springs, NY
Dave Bigler and his talented, quirky, and creative team of experienced photographers and videographers serve the Capital Region and the Adirondacks in Upstate NY.
Pat Hendrick Photography
Paul Smiths, NY
Have two people dedicated to superior photographic storytelling document the start of your long and happy life together. To keep your cost down, our packages are fine tuned to your specific needs, so you'll never have to buy something you don't want.
R&H Creations
Capture your wedding day in stunning 1080p video. We specialize in 2 camera HD Production using 6 tracks of digital audio to recreate all the sights and sounds of your special day.