Wedding Reception Halls In & Near Lake Placid NY
The Lake Placid region offers several wedding reception halls, including some that are able to host up to 400 guests! Whether you are planning an intimate ceremony and reception or a large gathering of far-flung family and friends, you'll find the perfect hall to suit your needs.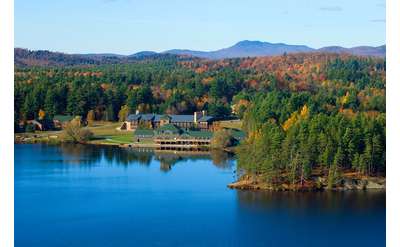 Paul Smith's College
Paul Smiths, NY
Are you looking for a unique Wedding venue in the Adirondacks with views out of this world? Paul Smith's College is just the place for you!