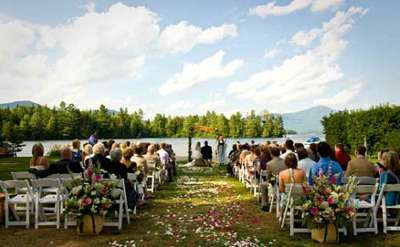 The Whiteface Lodge - Resort and Spa
Lake Placid, NY
No matter the season, The Whiteface Lodge offers a stunning setting for your Adirondack or Lake Placid wedding. This combined with our personalized service equals a unique experience, making the Whiteface Lodge the ideal place to host your wedding.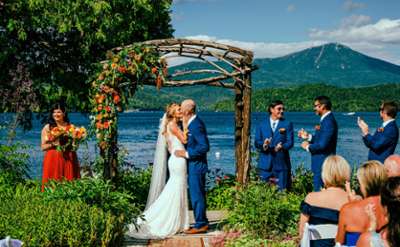 Whiteface Club & Resort
Lake Placid, NY
Whiteface Club & Resort believes that no wedding is the same, and that's why they personalize your special day to your needs. They guide each couple to make their own decisions so the day turns out just the way each bride and groom envisions.
The Point Resort
Saranac Lake, NY
Weddings are magical at The Point! Whether you choose a party in the Great Hall or a ceremony on a wooded island, you and your guests will be sure to take in the beauty of Saranac Lake.
Crowne Plaza Resort - Lake Placid
Lake Placid, NY
The Crowne Plaza Resort & Golf Club, Lake Placid is situated adjacent to the Olympic Center in the heart of the world-famous Olympic village.
Lake Placid Lodge
Lake Placid, NY
Enjoy Lakeside luxury at the Lake Placid Lodge! This award-winning retreat overlooks Lake Placid and offers farm-to-table dining, sumptuous lodging including suites and cabins, Adirondack pub, in-room massage, wine cellar and much more. Book now!