Lake Placid - A Spectacular Setting for A Sensational Day
This stunning, yet intimate locale offers spectacular Adirondack scenery, unique and elegant reception venues, luxurious accommodations and a host of wedding services.
Create an unforgettable day in a picture perfect setting. Nestled in the Adirondack Mountains of Upstate New York and recently named one of America's Prettiest Towns by Forbes, Lake Placid is a setting worthy of your wedding day. Majestic mountain vistas; clear, shimmering lakes; and cascading rivers and waterfalls offer a gorgeous backdrop - every day of the year!
Unique ceremony sites, reception sites, and guest accommodations are abundant and will provide the perfect atmosphere for your special day. Our Lake Placid Wedding Guide will help you locate the most picturesque places and the very best vendors for your wedding, giving you immediate access to a wide variety of wedding professionals.
Lake Placid is a great place for a destination wedding with family and close friends, or a planned elopement for just the two of you! There are several resorts and inns who will make your intimate wedding extra special. And once the wedding is over, enjoy a romantic honeymoon in the Adirondack Mountains, where four-seasons of outdoor adventures and stunning vistas await.
Plan your wedding in Lake Placid - and create an extraordinary event your and your guests will remember for years!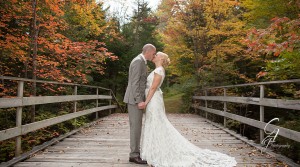 Need Help Finding a Wedding Venue?
Make planning your wedding a little easier! Find wedding venues sorted by a variety of types and sizes: country clubs, hotels, specialty outdoor locations, intimate inns, large reception halls and more!
Get Started Now
Our Favorite Resources to Help You Plan Your Wedding in Lake Placid, New York