4 Great Spots for Wedding Photo Backdrops in Lake Placid
One of the best things about getting married in Lake Placid is being surrounded by the beautiful scenery of the Adirondack Mountains. The pristine lake, rugged mountains, and sweeping views make the perfect backdrop for your wedding – and for your wedding photos. If you're looking for the perfect venue that will provide a gorgeous and uniquely Lake Placid backdrop, look no further than these. Four local wedding photographers shared with us their favorite places to shoot memorable wedding photos you'll treasure for years to come.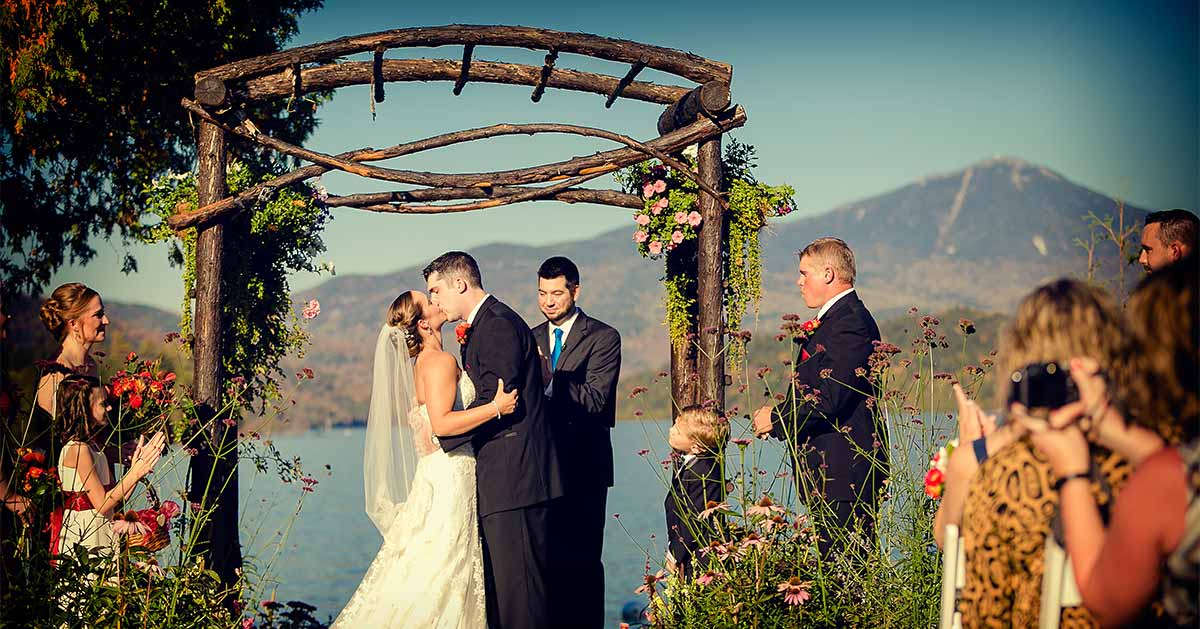 WHITEFACE CLUB & RESORT
Jeff from J. Foley Photography suggests the Whiteface Club and Resort (pictured above). With a stunning view of both Lake Placid and Whiteface Mountain, the photos from your ceremony and your portraits couldn't look more distinctly Lake Placid if you tried. The Resort has several lush gardens that will look beautiful in the spring, summer, and fall, but the expansive grounds will provide many photo opportunities in any season.
LAKE PLACID LODGE
Hannah Lux Photography recommends Lake Placid Lodge for its "rustic but elegant vibe." A classic example of a Gilded Age Adirondack "camp," Lake Placid Lodge has plenty of balconies overlooking the lake. A staircase leads down the hill to the waterfront, which is lined with docks and Adirondack chairs. They also have a clear, glasshouse-like tent lined with twinkle lights that they use for outdoor weddings and receptions, which will look stunning in your photos, rain or shine (or snow).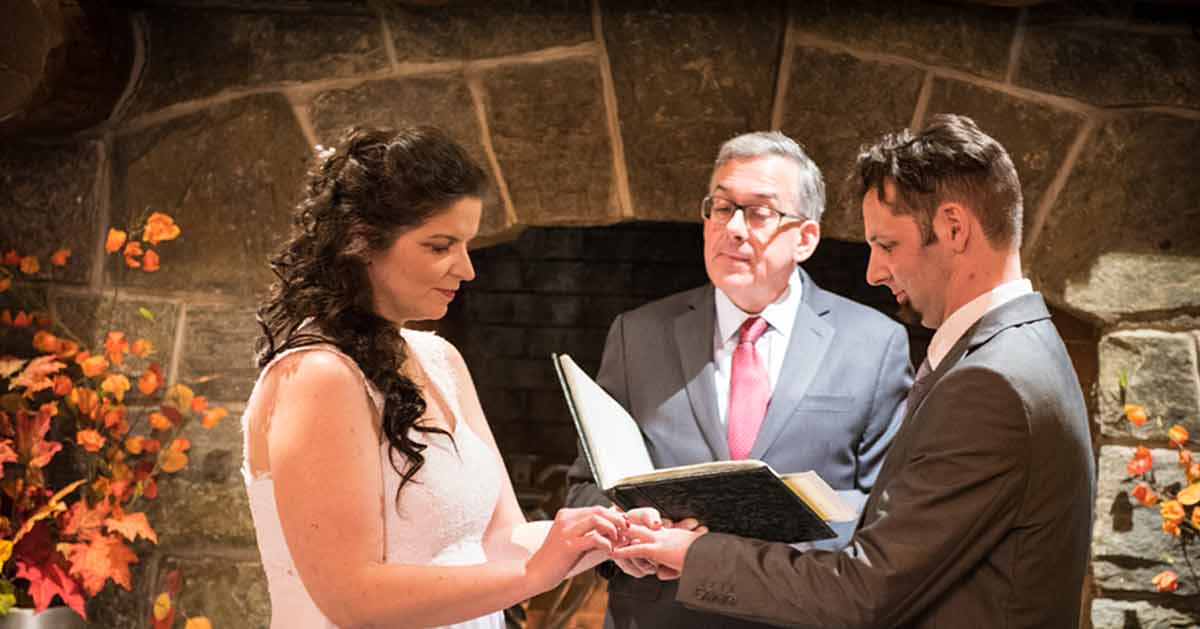 WHITEFACE LODGE
Jim McLaughlin of McLaughlin Photography, who provided the image above, recommends Whiteface Lodge. Not only is the resort gorgeous – wood, stone, and distinctly-Adirondack – but the views are also breathtaking. Both Hannah Lux Photography and Niki Rossi Photography also recommend Whiteface Lodge for great wedding photos. The interior is both grand and rustic, perfect for candid shots during your ceremony and reception, and for posed shots for your portraits. The Lodge has ponds, gardens, a wooden bridge, and plenty of mountain views. If you want the lake itself to be featured in your photos, they also have access to a private ceremony spot right on the shore.
LAKE PLACID GOLF CLUB
Niki Rossi Photography suggests the Lake Placid Golf Club as a venue with great backdrops. They have a mountaintop pavilion with an open side that looks out over the peaks of the Adirondacks, which will provide a sweeping, majestic background in any season. As a golf course, they have extensive grounds overlooking the mountains. They also have a boathouse right on Mirror Lake, a smaller lake closer to the village of Lake Placid, for ceremonies and receptions.