Outdoor Wedding Venues In The Lake Placid Area
Make your Lake Placid wedding day memorable with a beautiful outdoor reception! Lake Placid offers an idyllic location in the beautiful High Peaks region of the Adirondacks, with breathtaking scenery that is perfect for an outdoor reception or ceremony. Choose the perfect outdoor venue from the list below.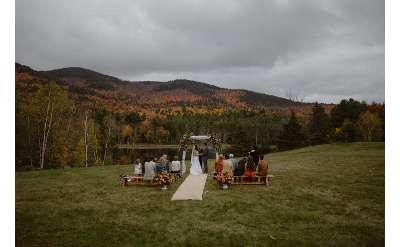 Moon Meadow
Jay, NY
A 50-Acre, Outdoor Wedding Venue in the Adirondacks
Moon Meadow offers access to the 50-acre meadow, 25-acre lake, and over 3 miles of hiking trails for your quintessential Adirondack wedding. They can accommodate a variety of events and sizes, and will help customize your perfect day.